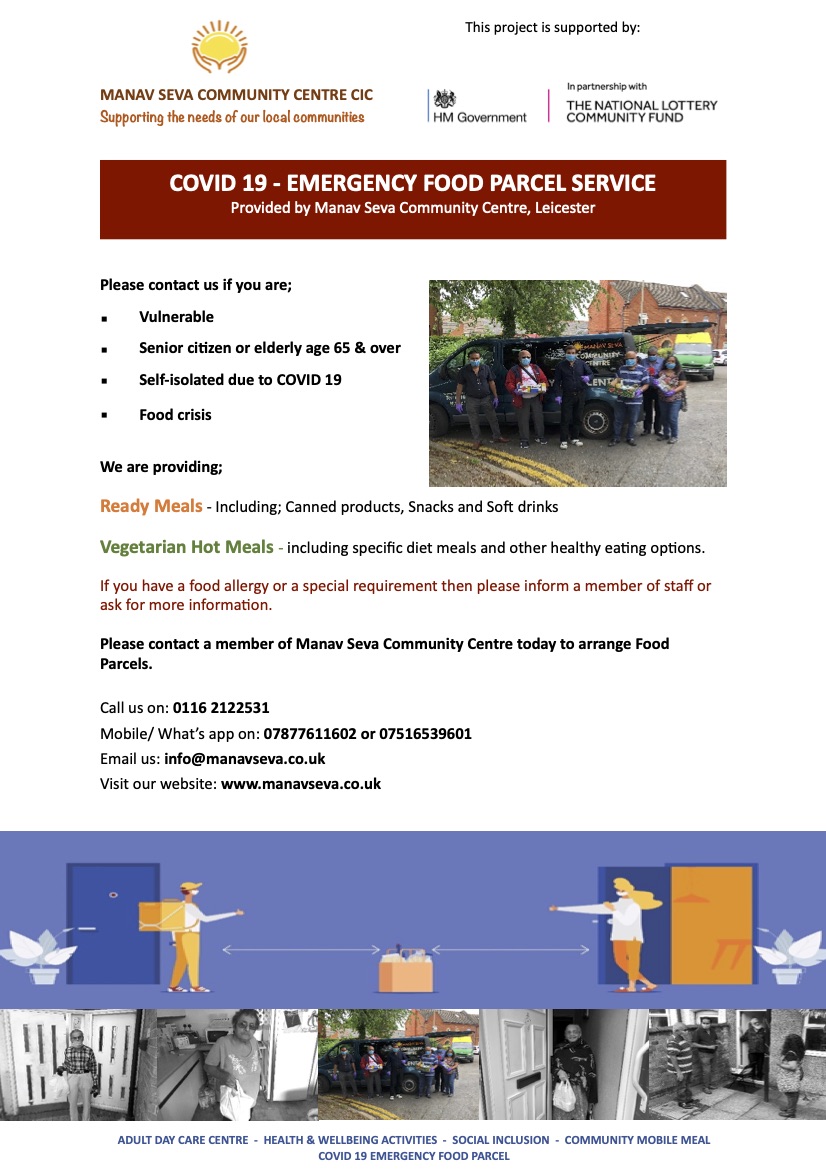 COVID 19 – EMERGENCY FOOD PARCEL SERVICE
This project is supported by:
Manav Seva Community Centre launched on 16th March 2020.
Our project: COVID 19 – FOOD PARCEL SERVICE
Please contact us if you are;
Vulnerable
Senior citizen or elderly age 65 & over
Self-isolated due to COVID 19
Food crisis
We are providing;
Ready Meals – Including; Canned products, Snacks and Soft drinks
Vegetarian Hot Meals – including specific diet meals and other healthy eating options.
If you have a food allergy or a special requirement then please inform a member of staff or ask for more information.
Please contact a member of Manav Seva Community Centre today to arrange Food Parcels.
Call us on: 0116 2122531
Mobile/ What's app on: 07877611602 or 07516539601
Email us: info@manavseva.co.uk
ADULT DAY CARE CENTRE – HEALTH & WELLBEING ACTIVITIES – SOCIAL INCLUSION – COMMUNITY MOBILE MEAL COVID 19 EMERGENCY FOOD PARCEL